Lab Grown Diamonds are created in Lab by applying heat and pressure to a Diamond seed. In a chamber, they provide pressure and 900 and 1200°C heat to a diamond seed. It's made from highly organized carbon. The chamber is inside the earth's surface. Around 6-8 weeks take diamonds to form. After that cut, polished and graded are done for that diamond. It's virtually impossible for the naked eye to tell the difference between Lab grown and natural diamonds.

Here, two different methods used for lab-created diamonds; High Pressure-High Temperature (HPHT) and Chemical Vapor Deposition (CVD).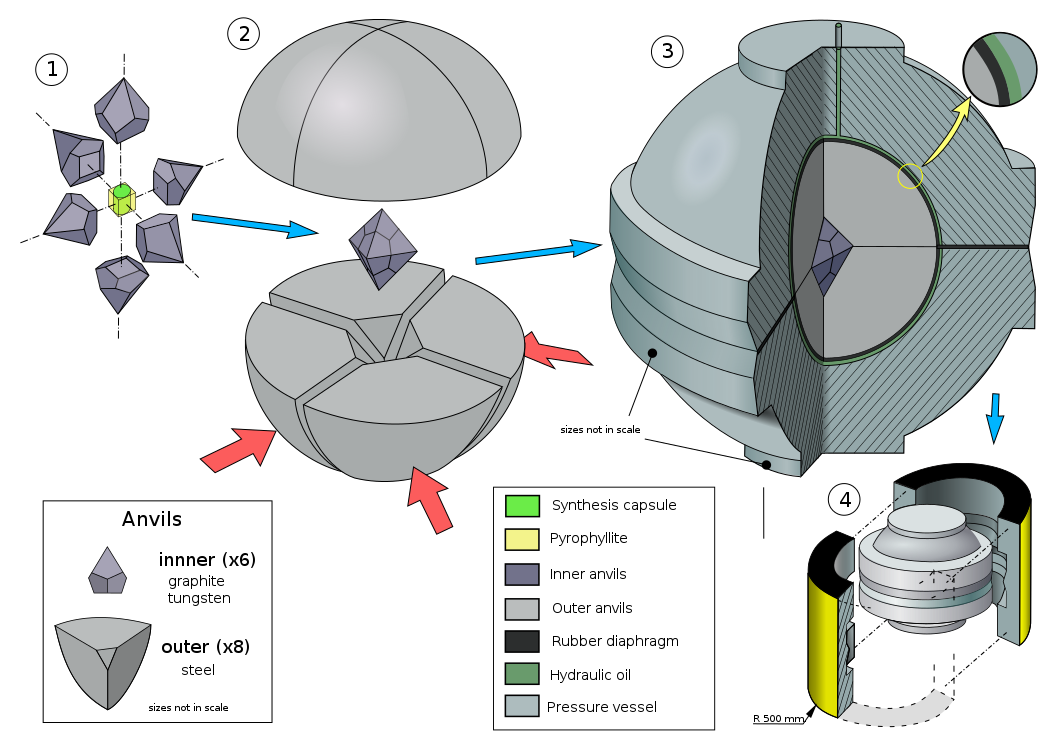 HPHT Diamond Process
For The High Pressure High Temperature (HPHT): When the HPHT method is used, a small diamond seed is planted in pure carbon, under very high pressure. In that, the machines have the ability to build up the pressure of almost 60k atmospheres and 2,500°C of temperature. It contains all the elements that are needed to grow a diamond here. After melting the carbon, the diamond takes its form. The newly formed diamond takes the cooling process. It requires a controlled environment to produce a better quality diamond. Here, the carbon bonds to it layer by microscopic layer to create a rough diamond crystal which can then be cut and polished into its final form.



CVD Diamond Process
The Chemical Vapour Deposition (CVD): The second method, CVD is more modern technology, yet it also starts with a thin slice of a diamond seed. This process uses ultra-pure-rich carbon gases in a controlled chamber. Then, with lasers or microwaves, those gases are ionized to molecularly bond the carbon to the seed. The Chemical vapor deposition is best for 1-3 carat diamonds producing in the J-G range. The CVD diamonds are for improve their color-treated with HPHT. There are some processes of CVD below mentioned: 1) Low-pressure CVD(LPCVD) 2) Ultrahigh vacuum CVD(UHVCVD) 3) Microwave Plasma Vapor Deposition (MPCVD) 4) Plasma enhanced chemical vapour deposition (PECVD).

Lab created diamonds are inspired by nature and driven by science, it's the earth's most precious treasures.